IssaVybe Sunday Brunch Outdoor and Indoor Day Party Each and Every Sunday !!
Event Location:
Amadeus Nightclub
7951 Albion Avenue
Queens
NY
US
About The Event:

Issa-Vybe Sundays Indoor & OUT DOOR EVENT  !!!!
Brunch & Day Party
@ AMADEUS Nightclub
7951 Albion Ave, Queens, NY 11373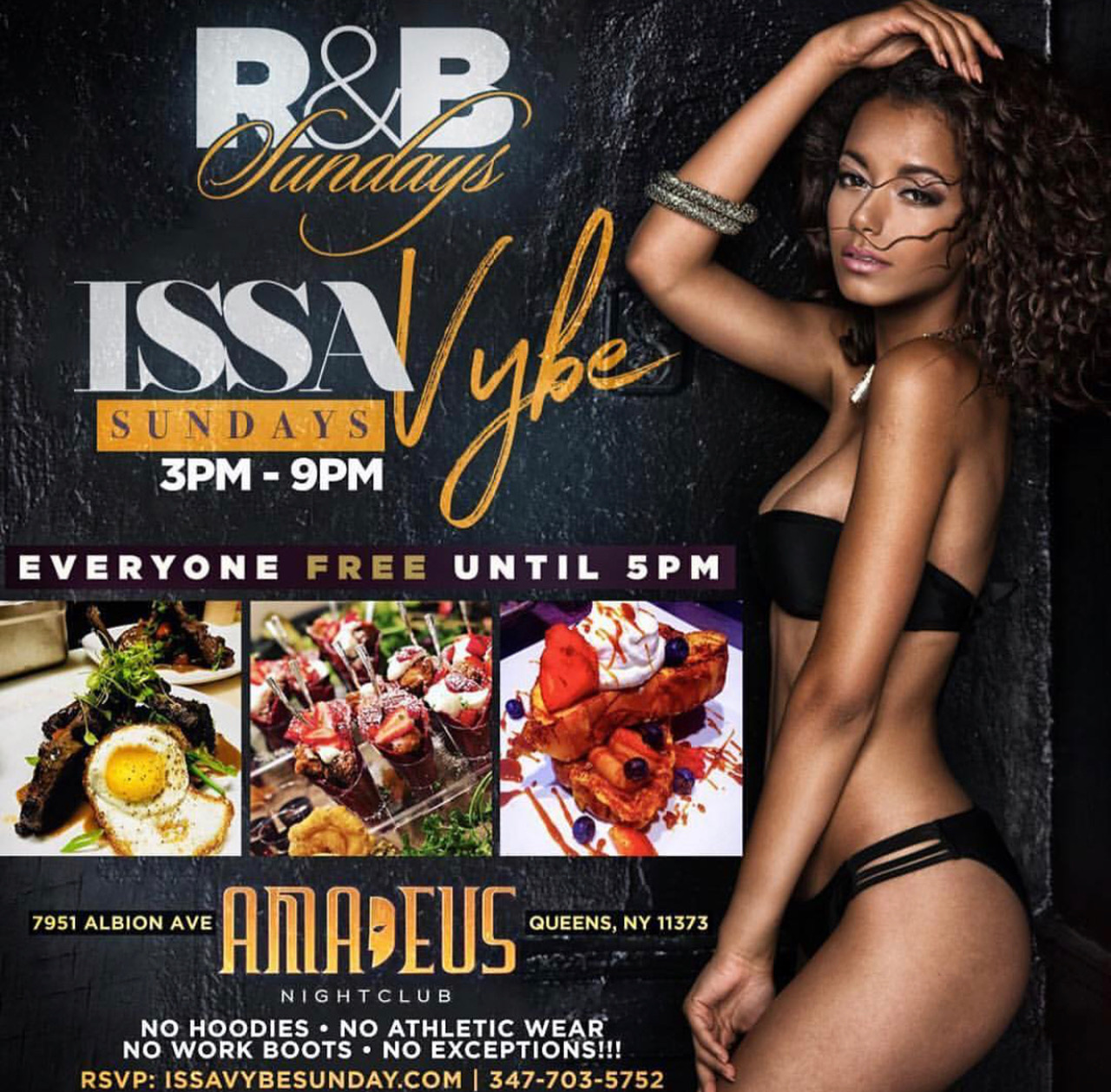 OUTSIDE AND INSIDE  Brunch & Day Party  THE CHOICE IS YOURS !!!!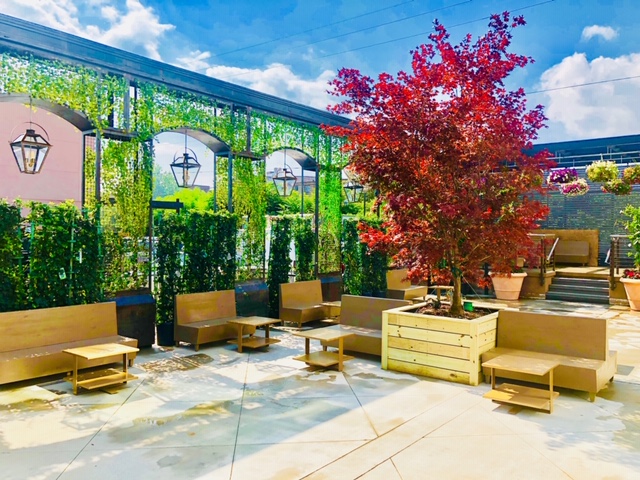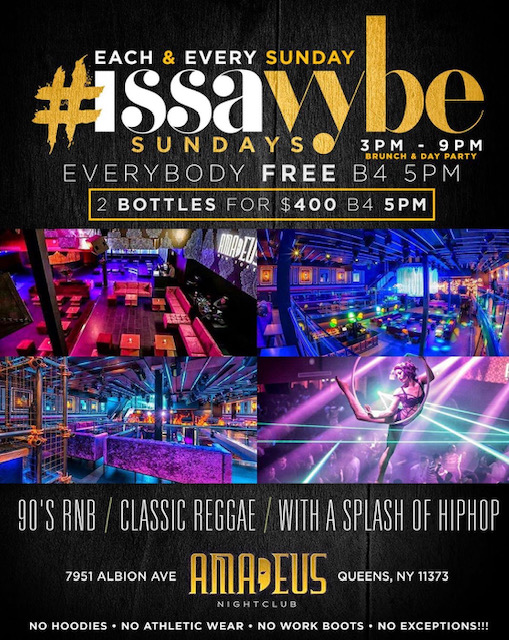 $40 Brunch Special +
Unlimited Mimosa Or Carafe
New Menu June 2019
✅Buttermilk Waffles w/Cream Cheese Glaze & Crispy Fried Boneless Chicken or Shrimp
✅Stuffed French Toast w/Fried Chicken or Shrimp
✅Issa Brunch Beef Burger
Brioche Bun, Cheese, Lettuce, Tomato, Crispy Onion
Crispy Chicken & Biscuit Sandwich w/Spicy Honey Butter & Pickles
✅Cheesy Grits w/Pan Seared Shrimp & Creamy Sauce 
✅Lamb Chops w/Herb Butter Mashed Potatoes & Rosemary Red Wine Reduction
Salmon w/Mimosa Sauce on Polenta Cakes & Sautéed Kale
✅Avocado Toast w/Mexican Street Corn & Baby Arugula
✅Lobster Tail (Grilled, Fried or Broiled) over Drunken Pappardelle Pasta
*Additional $10
✅Issa Vybe Summer Salad
Mixed Greens, Tomatoes, Cucumber, Carrot, Red Onions, Raspberry or Mango Dressing
✅Vegan Sausage Salsa & Vegetable Medley
Sides $10
✅5 Cheese Mac Attack
✅Fried Shrimp
✅Chicken Strips
✅Parmesan Fries
After 7:30  Brunch Menu 
✅Wings & Fries (served with Celery Sticks)
(Plain, BBQ, Buffalo, Sweet Heat, Jerk)
✅Crispy Fried Shrimp & Seasoned Fries
✅Vegan Burger & Seasoned Fries


2 Bottles for $400 Before 5pm +1 Free House Champagne
2 Bottles for $500 After 5pm +1 Free House Champagne
Rose or Patron 2 for $600 +1 Free House Champagne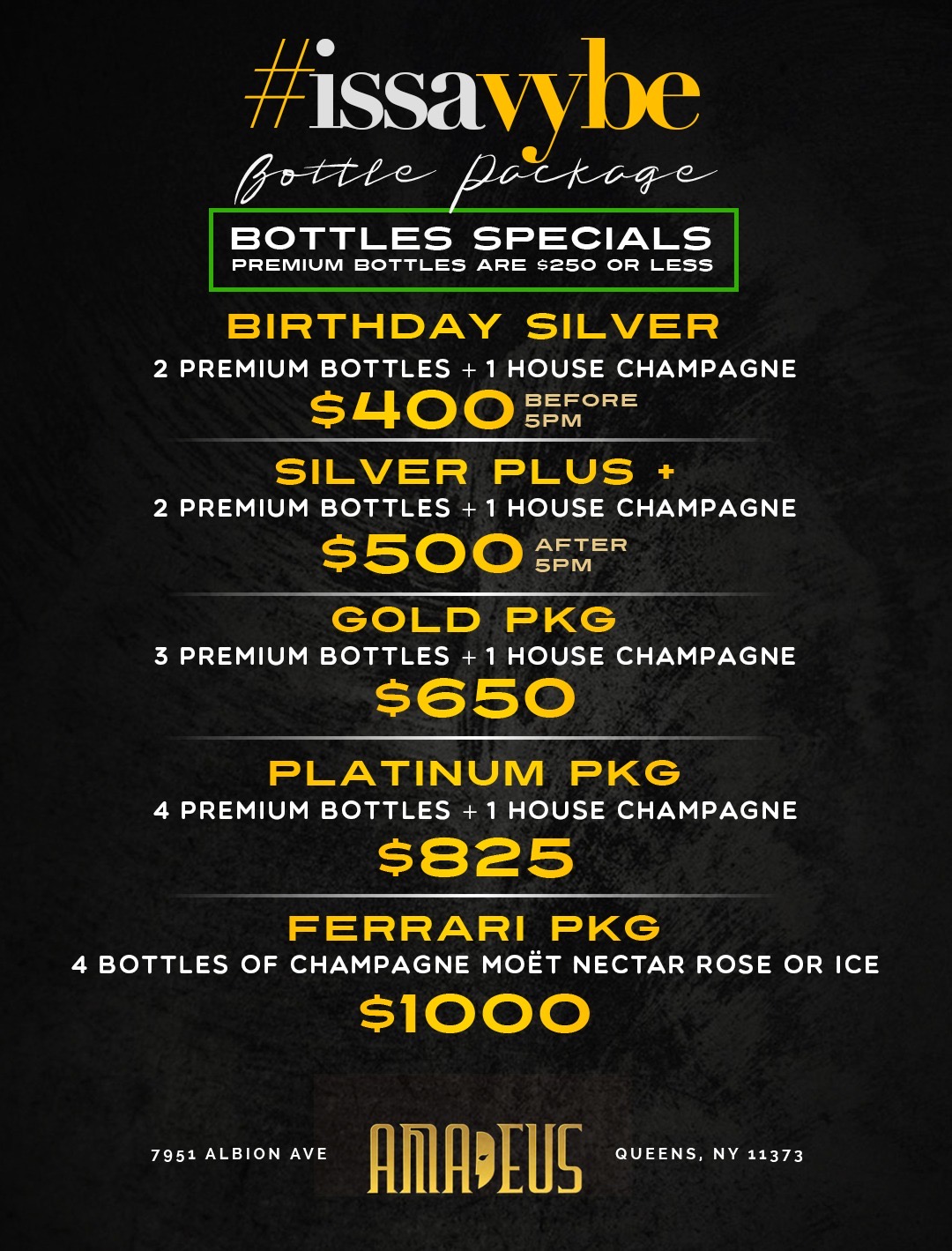 NYC • DC • PHILLY • ATL • LA
Top Dj's Spinning
Hip Hop – 90's Classic RNB – Classic Raggae
We have a few surprises
click on link to rsvp

 http://klubkingz.eventbrite.com/
or
For info Call/Text:
917-295-2455 or email gmprods@gmail.com



2019-09-15 15:00