Dreamchasers Own, Papamitrou Boi Beat Battle Ii
Event Location:
DROM
85 Avenue A
New York
NY
US
About The Event: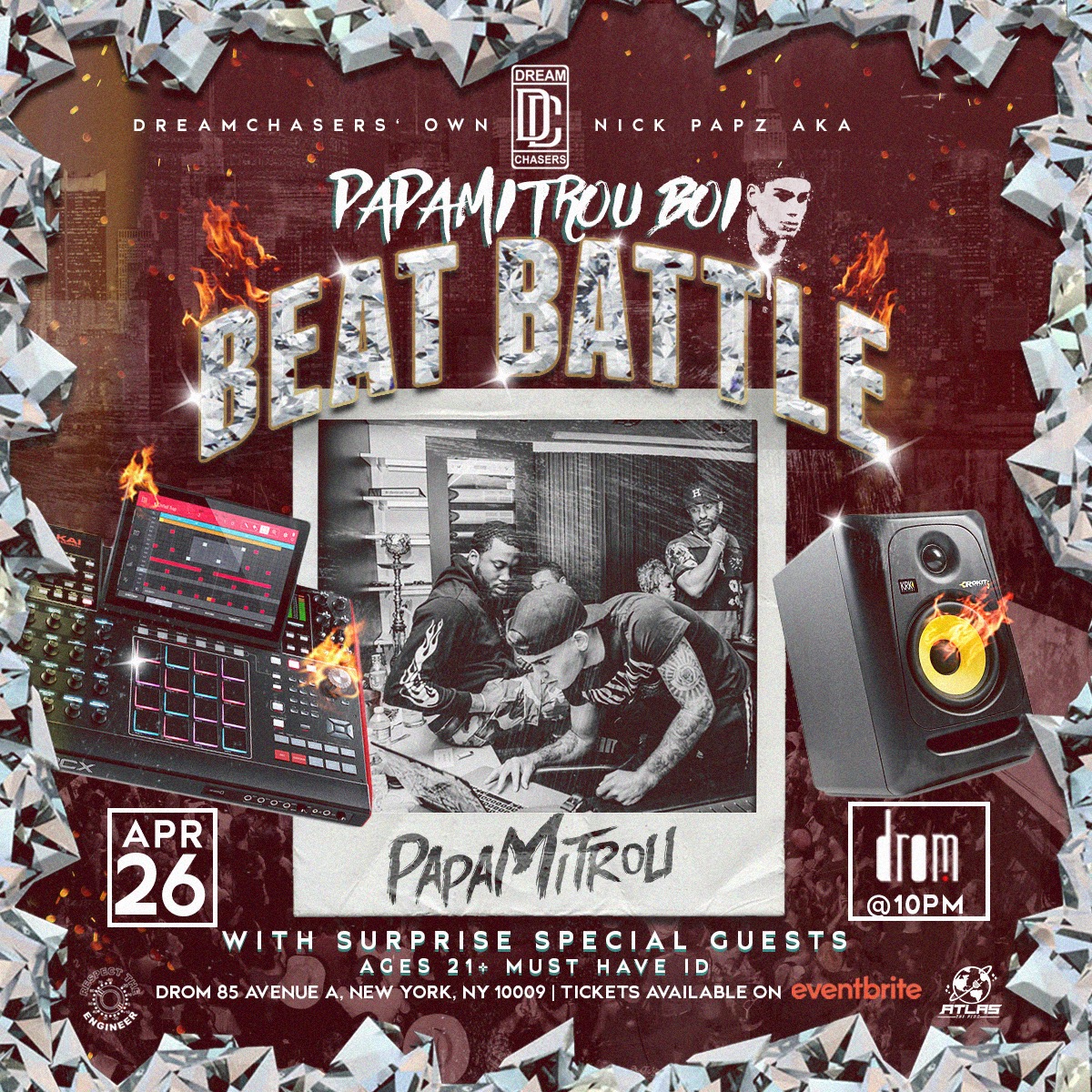 Dreamchasers own, Anthony Cruz and Nick Papamitrou and BlapChat Co-Host, Atlas the Plug are back at it with the second installment of the Papamitrou Boi Beat Battle at DROM!
24 producers will be selected to showcase thier skills and win the chance to collab with Papamitrou Boi aka Nick Papz!
The first show was a major success packing out DROM and featuring the hottest up and coming producers in NYC and beyond so come out be a part of the second installment, it is guaranteed to be a party!
Are you a producer and want to be apart of the Papamitrou Boi Beat Battle? We are hand-picking 24 producers to battle it out for a chance to collab with Dreamchasers own, Nick Papz. Here's how to enter and be selected: 
1. Send an email to respecttheengineer@gmail.com with three mp3 attachments of your music.
2. Make sure that "Nick Papz Beat Battle #2 Submission" is in the subject line of email submission. Include Name and IG handle in email.
3. You will hear back from us if you are selected. If selected, $149 entry fee applies. 
4. The sooner you apply, the better your chances of getting in are!

FAQ
Is this event only for producers?
NO! We especially encourage all producers to come out because we will have Dreamchasers Producer Nick Papz in the building, and this will be an amazing opportunity to network and meet producers, artists and engineers in your city BUT it is definitely not limited to producers. This will be a party, come out and listen to the work of 24 hand-picked producers.
What if I am a producer that is trying to get into the show, what ticket should I buy and when?
What you need to do first is submit 3 beats following the bolded instructions above. You will be notified if you get selected to be in the show.
What will I get if I am a producer and win the CHAMPIONSHIPS Beat Battle?
A CHANCE TO COLLAB WITH NICK PAPZ! Come with your best and take advantage of this opportunity not only to play your music in front of big names in the game but also the chance to collab with one!
What time do doors open? 
For VIP, doors open at 9PM. GA Doors open at 10. Show starts at 11.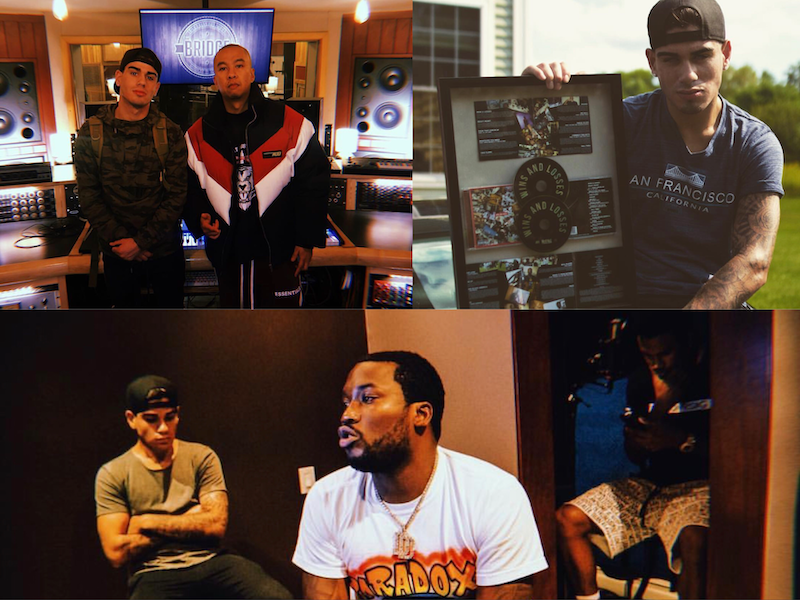 2019-04-26 22:00