Brunch With Bey: Beyonce Themed Brunch And Day Party
Event Location:
MIST Harlem
46 West 116th Street
New York
NY
US
About The Event:

We're sending out a #BEYHIVE #BatSignal! 2019 has been a hell of a ride. We've been handed a lot of lemons, and in 2019 The Alumni Group is continuing to help you turn those lemons into LEMONADE. Join us on Sunday, September  8th for "Rhythm & Brunch The Beyonce Edition" — a Beyoncé Edition Brunch and Day Party Experience that celebrates the music of and inspired by Queen Bey herself! Come on and get your folks into FORMATION, show up looking FLAWLESS, and get DRUNK IN LOVE on bottomless brunch cocktails $45 (tax and gratuityincluded)  for a brunch buffet and 1.5 hours of bottomless brunch cocktails while you listen to the Yonce-flavored soundtrack curated by DJ E Class & Friends. We promise you won't be SORRY that you came through! *Please know that neither Beyonce nor her friends will be attendance at this event; however, they'll be with us in spirit.*
This is an indoor and outdoor event and we will also be serving food off of the outdoor BBQ Grill too! We also have hookah! 

Celebration Packages
-Everyone in party must be present at time of reservation in order to redeem.
-Table decorations and balloons are allowed.
-Outside Cakes/Cupcakes allowed at no additional charge.
-Cakes and Cupcakes can be purchased at Mist. Please allow 2/3 days for custom cake orders.  Call (212) 828-6478 to arrange. 
-2 hour seating limit maybe imposed.
It's your (Birthday/Bachelor/Bachelorette party/Graduation/Etc.) Package
Party of 10+ receives 1 complimentary brunch for guest of honor
Every Day We Lit Package
Party of 20+ receives 1 complimentary brunch for guest of honor and 1 complimentary bottle(Prosecco/Rosé/Moscato)
I'm the s#!+ package
Party of 30 receives complimentary brunch for guest of honor and 2 complimentary bottles (Prosecco/Rosé/Moscato)
Everybody loves me I'm so fly package
40+ receives 2 complimentary brunches and 2 complimentary bottles (Prosecco/Rosé/Moscato)
In order to redeem please call Mist Harlem (212) 828-6478
For Personalized/Custom Flyers please email AlumniGroupENT@gmail.com (Minimum 2 Weeks advanced notice required)
Please Note: Brunch is NOT FREE.  FREE RSVP Does NOT mean Free Brunch.  Brunch is to be paid for upon entry to the event.  Below are your pricing options.  
$45 (Tax & Gratuity Included) for brunch buffet and 1.5 Hours of Bottomless Brunch Cocktails.
$55 (Tax & Gratuity Included) for brunch buffet and Bottomless Drinks for the duration of the event. 

$25 Hookah (One Flavor) $35 Hookah Mixed Flavors $10 Refills
**Seating during brunch is on a first come first served. RSVP does not guarantee seating**
***For Reservations or Pre-Paid Brunch Arrangements Please Email or Call Mist Harlem at (212) 828-6478 or Email RSVPBrunch@MistHarlem.com***
***Once you are done dining please be considerate of others waiting and relinquish your seats***
****Please use #TAGBRUNCH when sharing socially.****
Please follow us on instagram @The_Alumni_Group
MEDIA DISCLAIMER, photos and videos are occasionally taken at our events. The Alumni Group reserves the right to use any photograph/video without the expressed written permission of those included within the photograph/video. The Alumni Group may use the photograph/video in publications or other media material produced, used or contracted by The Alumni Group including but not limited to: brochures, invitations, books, newspapers, magazines, television, websites, etc.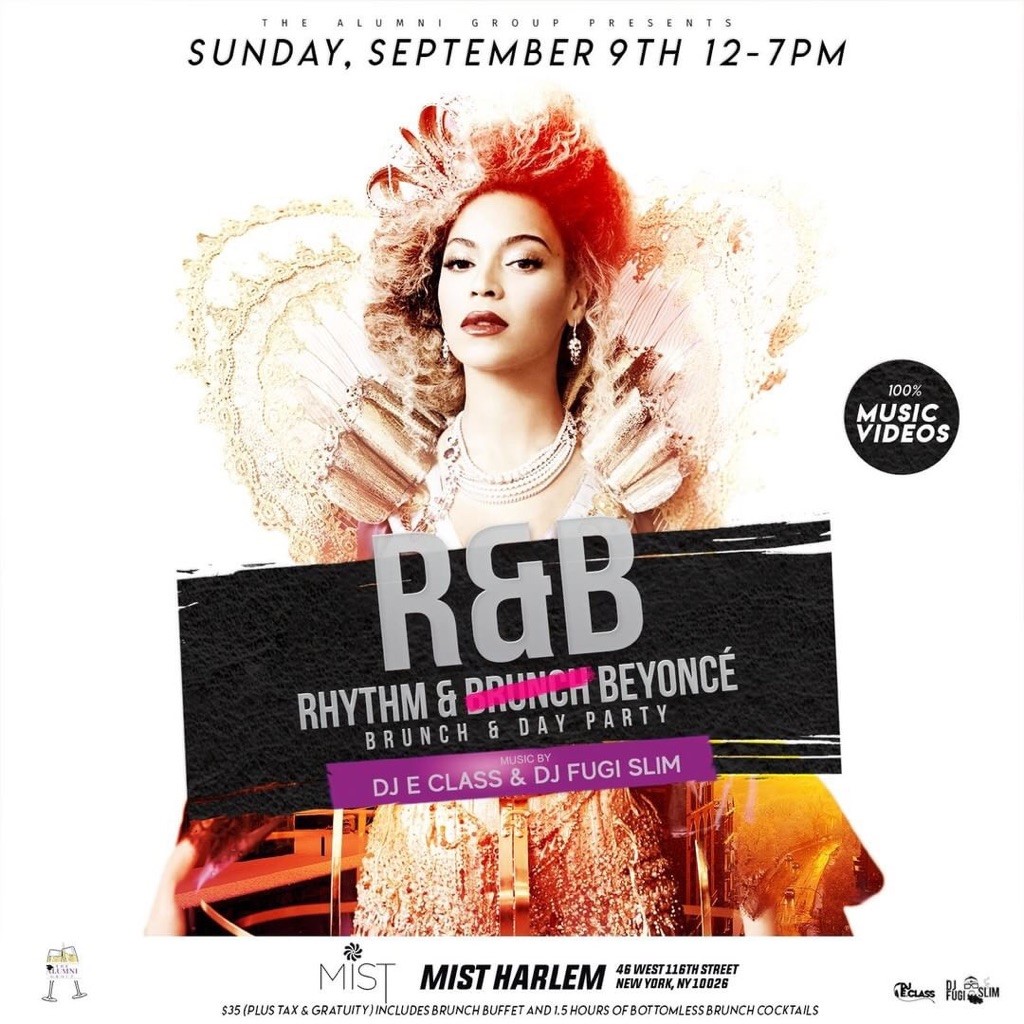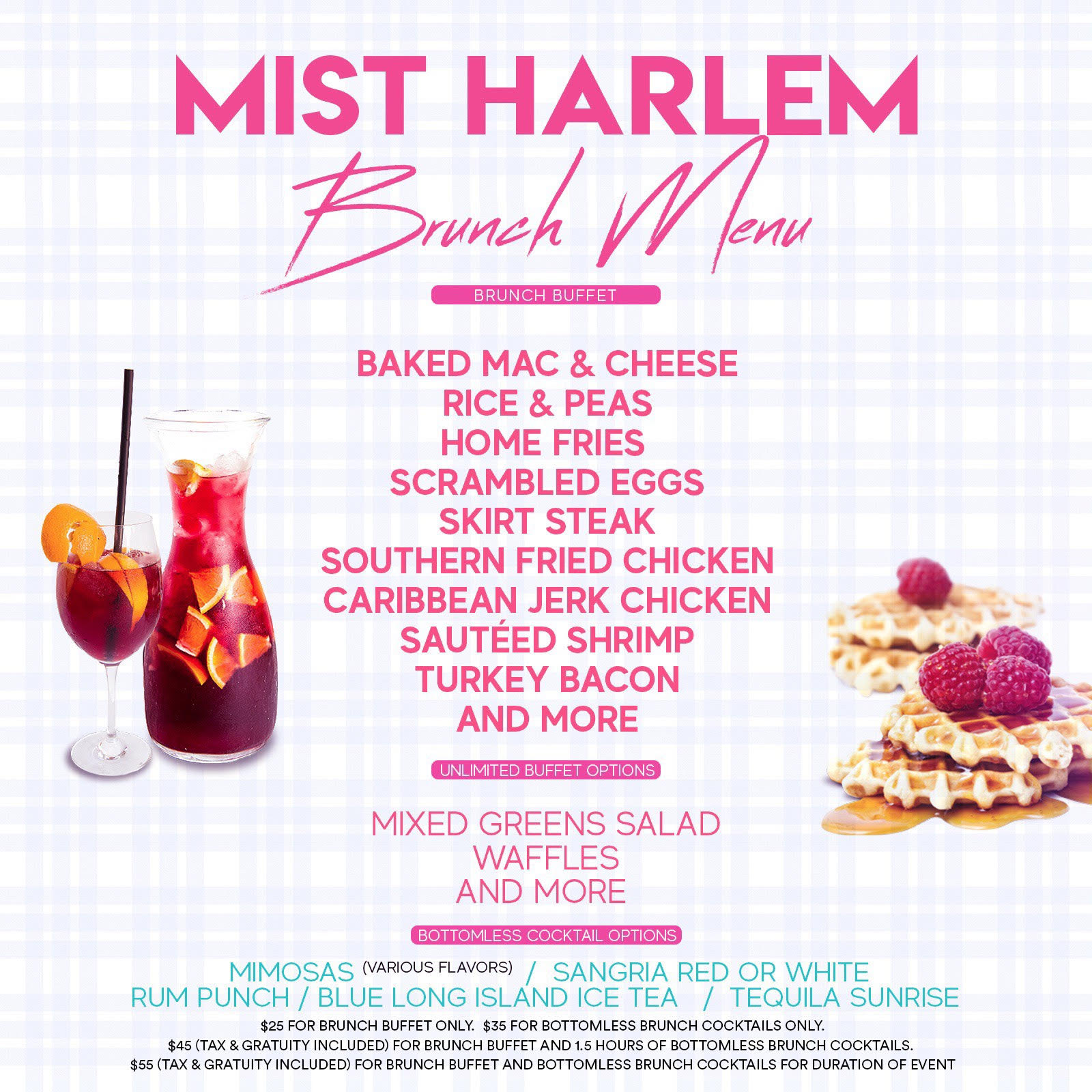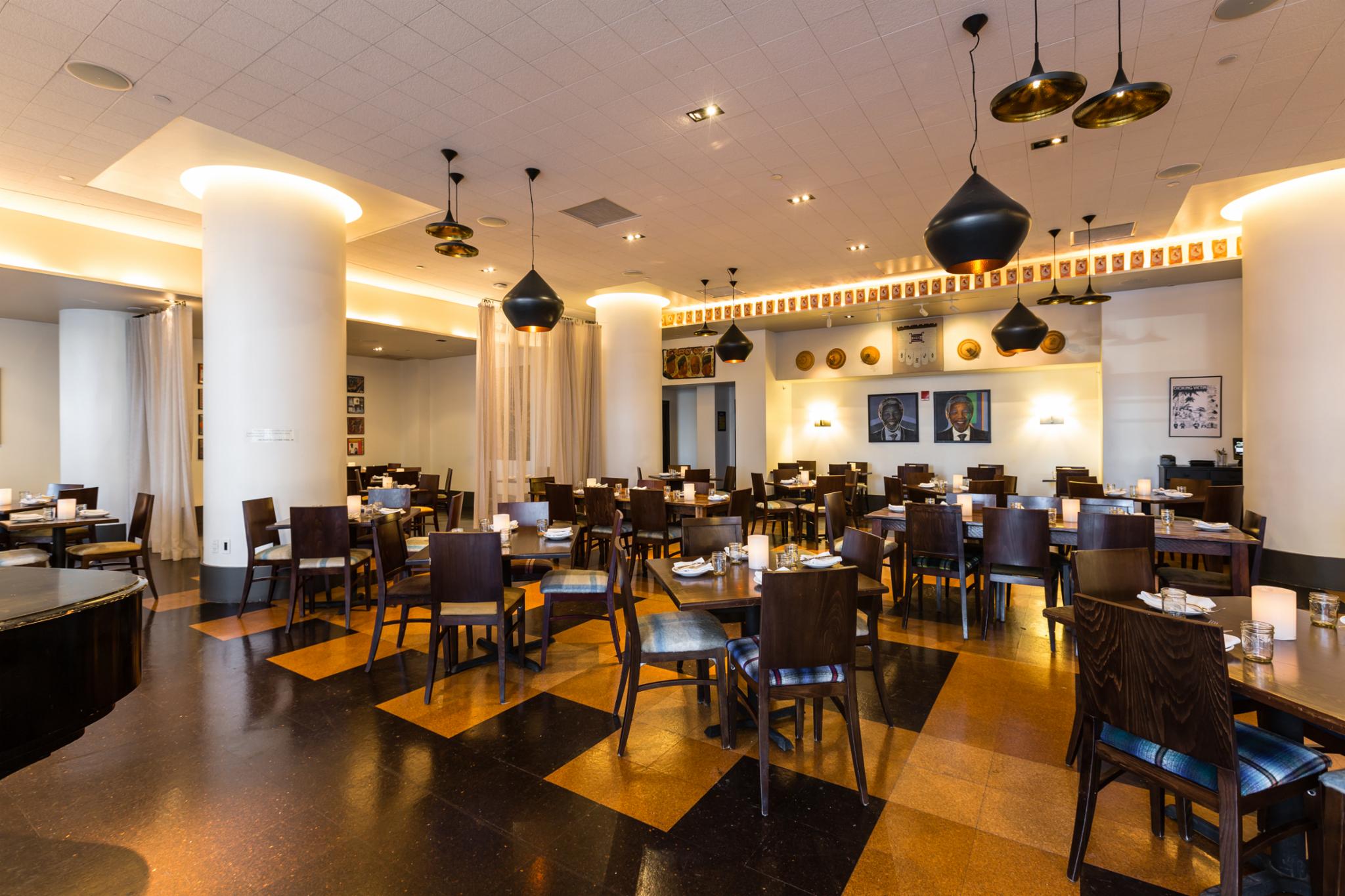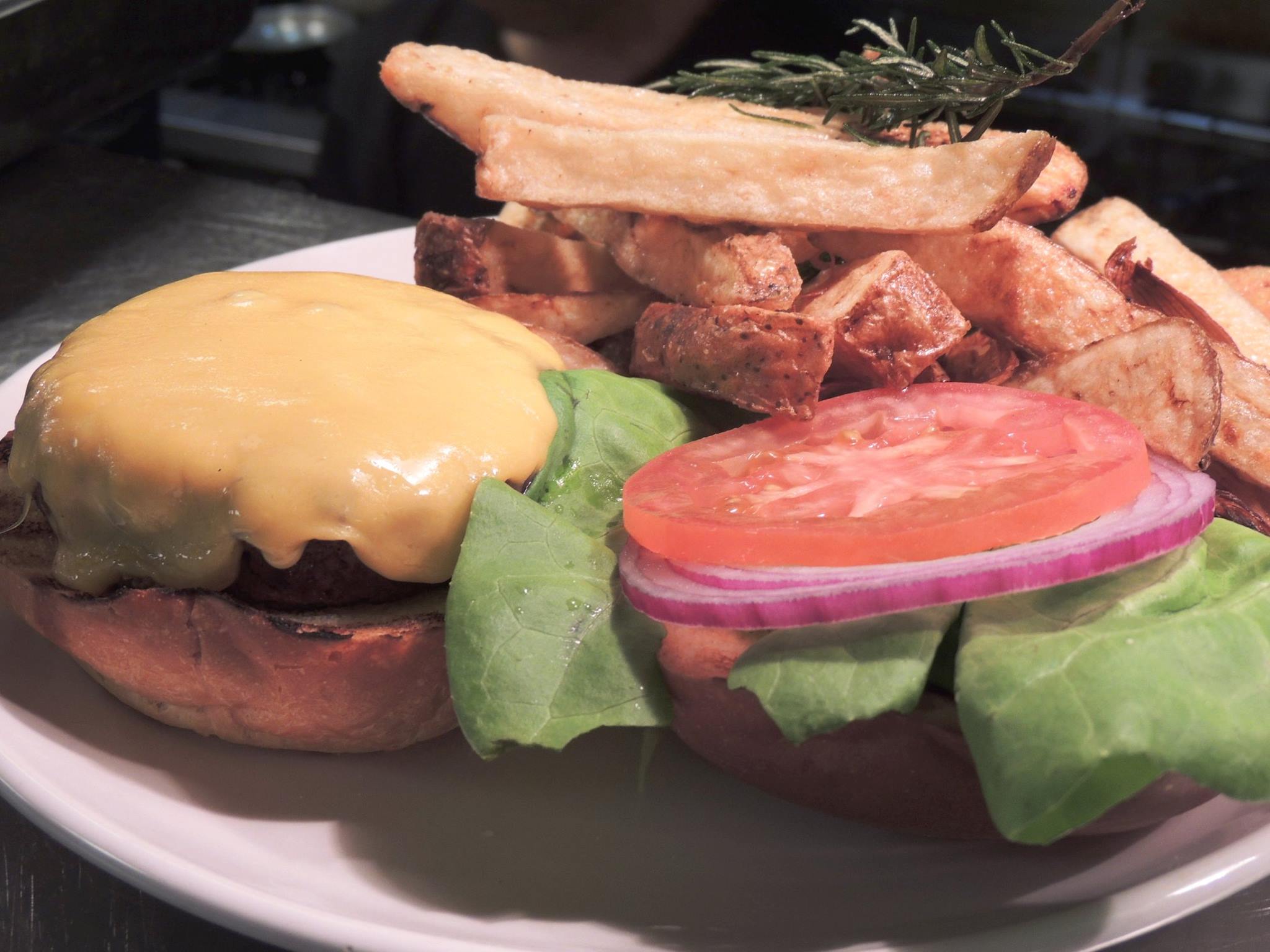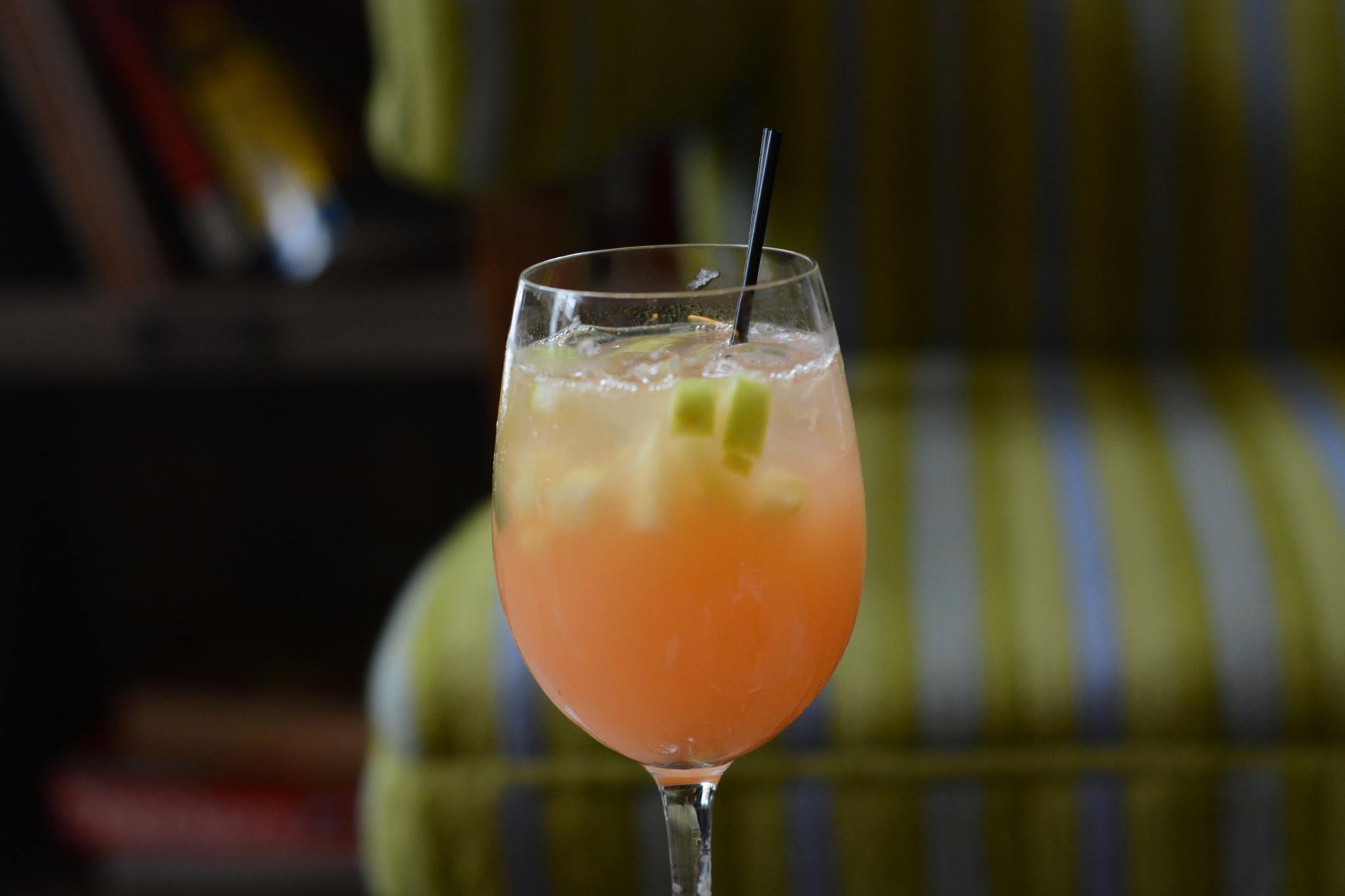 2019-09-08 12:00