Saturday Night Party
Event Location:
SL Lounge
40-15 Warren Street
Queens
NY
US
About The Event:

Join us Saturday Night at SL Lounge 40-15 Warren St, Elmhurst NY Everyone Free Til 12am on MTS Productions Guest list Book Your Table Today.
Saturday Night Party at SL Lounge.
Every Saturday night join us for a party filled with good vibes, good drinks and the best time.
Admission: Everyone Free Til 12am on the Guestlist
Text The Word SLLOUNGE to 545454 For Free Admission
Invite your friends, relatives, and everyone else you're cool with, because everyone is invited.
Dress code for our Nightclub is Casual but neat shoes & designer footwear is allowed. construction boots, or athletic wear not allowed. All coats, jackets, and sweaters must be coat checked.
Dress code is always subject to Doorman's Discretion.*
Time: 10:00pm (PLEASE COME ON TIME )
Where: 40-15 Warren St, Elmhurst, Queens.
RSVP + Info Text/call number: (347)-891-5328 | andrewmtspro@gmail.com
Bring your friends or show up alone to make new ones!
-THIS IS A FREE EVENT/PARTY.
+21 ID required**
like this? subscribe and invite all your friends
https://www.facebook.com/Mtsproductions/
Free tickets:
https://mtsproductions.com/sl-lounge-ny/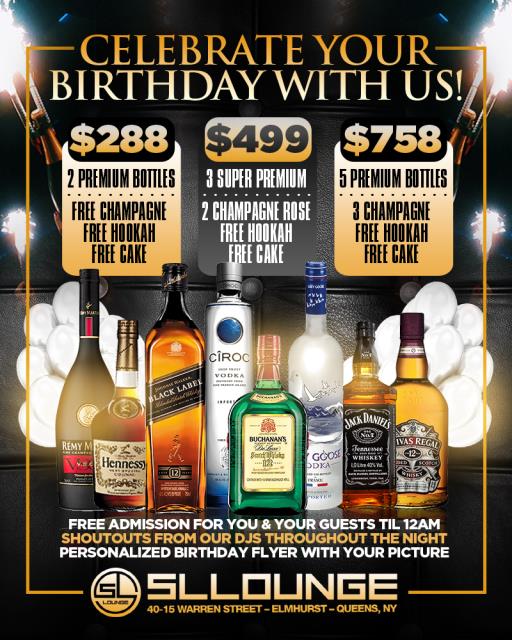 2019-11-23 22:00